SUPER CLEAN MEAL BOX FOR 3 WEEKS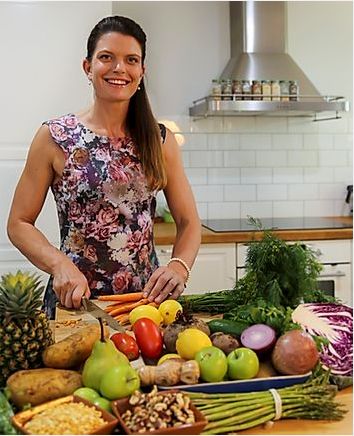 SUPER CLEAN MEAL BOX FOR 3 WEEKS
**SEEDSOFLIFE SUPER CLEAN MEAL BOX ** 
**Begin your 3 week cleaner eating journey with SeedsOfLife**
Purchase the **SEEDSOFLIFE SUPER CLEAN MEAL BOX**, and you will receive a weekly meal plan endorsed by our Naturopath and Nutritionist Bianca Bawden.
Your **SUPER CLEAN MEAL BOX** will be posted weekly for 3 consecutive weeks with Australia Post or delivered locally by our fit and healthy SeedsOfLife team.
**SUPER CLEAN EATING MEAL BOX** (includes freight and delivery) 
**Week 1 $238** with extra 10% off = $214 (members price $192) 
**Week 2 $238**with 20% off = $190 (members price $171)
**Week 3 $238** with 30% off = $166 (members price $149) 

Please purchase the '3 week meal plan pack' for a total of $571.20 (members price $514.08) 
In addition if you live on the Gold Coast we have the Dinner Box for you to purchase 
view here DINNER BOX
**OUR SUPER CLEAN EATING GOALS ARE...**
•
Keep budget to a minimum.
•
Continue to heal gut and cleanse liver.
•
Regulate bowel movements with firm stools
•
*Reduce your IBS symptoms such as bloating, constipation and diarrhoea.
•
Have clearer and brighter skin
•
Build your gut bacteria eating nutrient dense foods
•
Lose Weight, feel lighter and have more energy?
Your box includes all the required SeedsOflife products for breakfast, snacks, lunch and dessert, so you will just need to buy your fruit and vegetables and a few basics... 
You will need to create your own dinners, however If you live locally we also have a **DINNER BOX** available, so all the hard work is taken care of.
There has never been a better time to start your clean eating journey and live a healthier life!
**THE SUPER CLEAN EATING GUIDLINES**
• The plan contains no eggs, however you may add them if you wish
• No dairy
• No grains or gluten
• No refined sugar, switch to maple syrup, coconut syrup and coconut sugar
• No yeast
• We are suggesting Plant Based meals, but you can add organic meat options if you choose too.
• No preservatives, additives or chemicals
• No apple cider vinegar or soy products
• This meal plan is predominantly Paleo but does include legumes in the meal plan. Paleo+ Vegan = Pegan
• No white potatoes or corn
• No calorie counting
• Eat as many green vegetables as you like.
• No vegetable fats or synthetic fats and oils
Delivered Weekly, you will receive; 
Low Carb Daily Bread 660grams
SeedsOfLife THOR Bread 330grams
Kale and Brazil Nut Bread 330grams
BreadOfLife 330grams
Sticky Date Pudding 330grams
Best Ever Banana Bread 330grams
Turmeric Wraps x 4
Crackers 200g
Pizza Base 250g
Softy Bread rolls x 2
Nutrimight x 120g jar
Dates 100g
Brazil nuts 100g
Quinoa 200g
Buckwheat kernels 200g
Chia pudding mix 100g
cashews 200g
Bicarb 200g
Paleo Muesli 300g
Cranberry Crunch 250g 
Choc Chip Boost Bar 60grams
LCHF Donut x 1
LCHF Cinnamon Donut x 2
Cacao Torte slice x 1
Caramel Torte slice x 1
Assorted Cookies x 4
Pumpkin and Hemp Brownie x 1
Banana and Quinoa Donut x 1
SeedsOfLife meal plan 
You will need to buy;
Lemons
Avocados
Tomatoes
Mushrooms
Beetroots
Salad mix
Coconut oil 
Olive oil 
Coconut Yoghurt
Tomato paste
Nut Milk
Maple or coconut syrup
Dinner Option- if not purchasing the dinner pack; here are some suggestions Root vegetables, paprika, Spinach, Walnuts, chickpeas, and your recipe ingredients. 
Reviews