SeedsOfGold Exclusive Club 12 Month Membership
Process your order for the membership online and receive a $30 coupon code within 48 hours to use on your 1st order. 
An email will be sent with your discount codes within 48 hours of the time of purchase.
*On your first purchase you will receive the $30 credit or the 10% discount.
*Only one discount can be applied per purchase.
*Free freight is eligible for orders over $50 after the discount has been applied.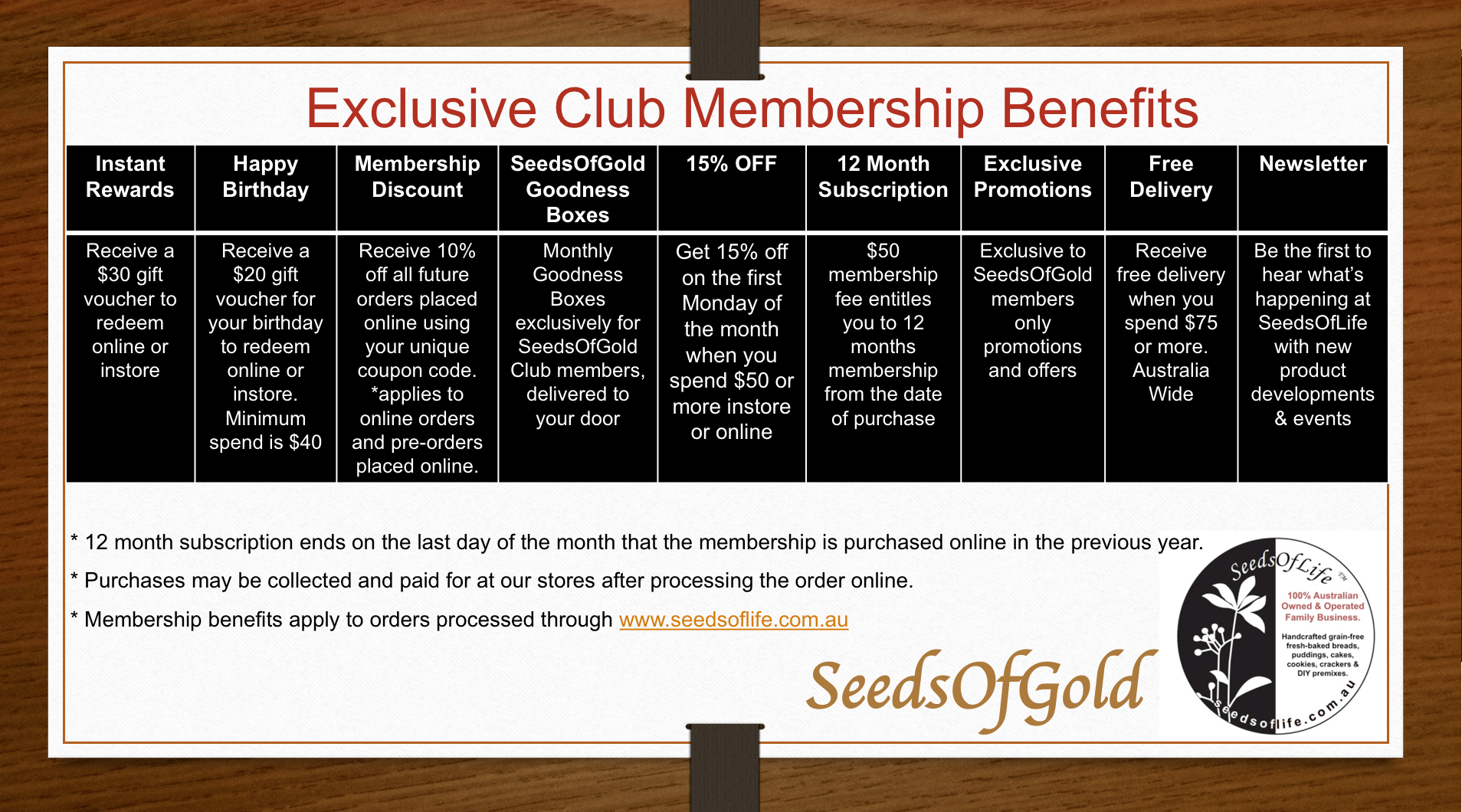 Reviews