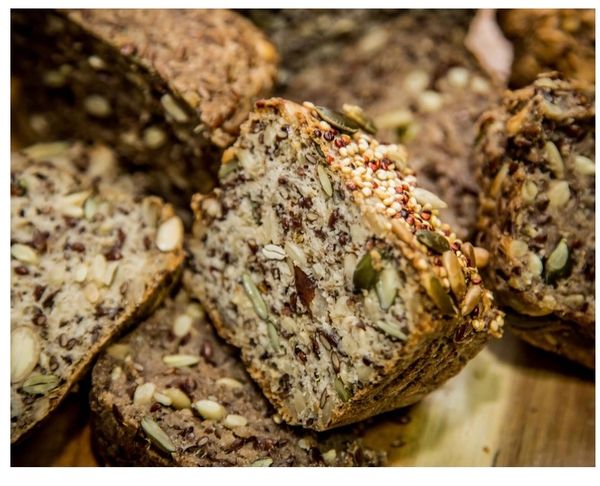 The perfect gift for someone with food intolerances. 
An ideal way to sample our loaves. 
The perfect gift to post to someone having a short stay in hospital. 
Gift Pack includes: 7 x assorted savoury and sweet mini loaves, 330g each
PALEO VEGAN ORGANIC - No eggs, no dairy, no grains, no gluten, no yeast, no sugar, no preservatives, nut free options, ancient grain options.
these may also be provided as 330g portions cut from a 1 kilo loaf