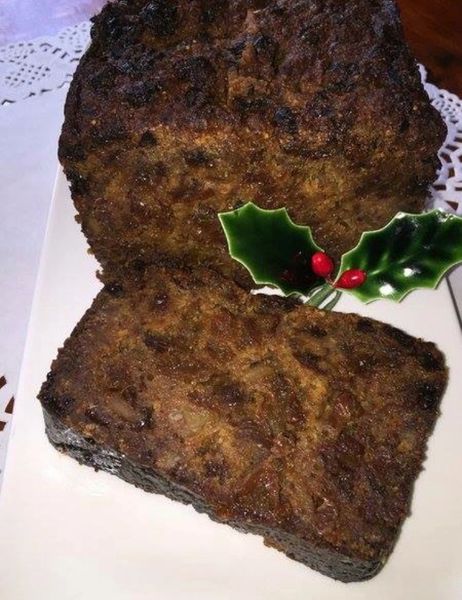 FRUIT CAKE BAKED 1kg
All Organic Ingredients: Almonds, coconut, maple syrup, coconut syrup, vanilla bean, cardamom, cinnamon, nutmeg, cardamon, walnuts, figs, sherry, raisins, dates, coconut oil, coconut flour, banana flour and water. 

PALEO VEGAN ORGANIC - No eggs, no dairy, no grains, no gluten, no yeast, no sugar, no preservatives, nut free options, ancient grain options.
Note: Sherry used may not be organic.