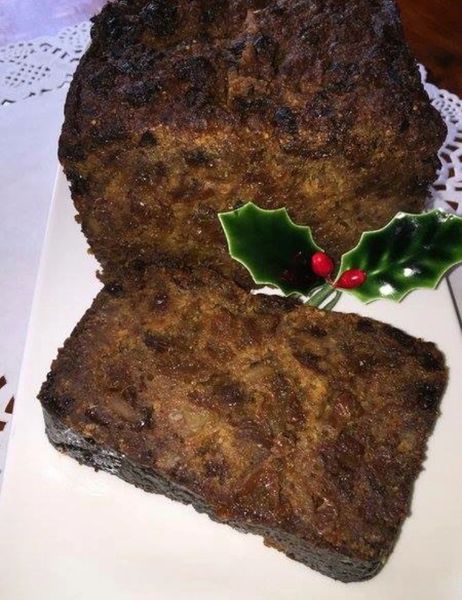 CHRISTMAS CAKE (nut free available)
Almonds, coconut, vanilla bean, cardamom, cinnamon, banana, walnuts, figs, sherry, maple syrup, coconut syrup, raisins, dates, coconut oil, coconut flour, banana flour, bicarb and filtered water. 
PALEO VEGAN ORGANIC - No eggs, no dairy, no grains, no gluten, no yeast, no sugar, no preservatives, nut free options, ancient grain options.
Note: Sherry used may not be organic.