SEEDSOFGOLD EXCLUSIVE CLUB 12 MONTH MEMBERSHIP
Process your order for the membership online and receive an email within 48 hours with your $30 coupon code and 10% off personal membership code to use on future orders. 
*Only one discount can be applied per purchase.

*Free postage or delivery is eligible for orders over $50 after the discount has been applied.
SeedsOfGold 10% discount is not given with any other offer where the offer is greater then 10% off. eg no further discount will be allowed if an item is promoted at 20% off.
TAKE ADVANTAGE OF THE CURRENT PROMOTION AND BUY YOUR SEEDSOFGOLD MEMBERSHIP
If you would like free post on your current order and to take advantage of the current member promotion.... you can purchase your SeedsOfGold membership by selecting the 'BUY SEEDSOFGOLD MEMBERSHIP (FREE POST + BENEFITS) $100' when you navigate the shipping method of your current order. (Your $30 coupon will be issued for your next order.) 

HOW TO ORDER INSTRUCTIONS
How to place an order online using your personal SeedsOfGold membership code.

Step 1 Select your items to purchase into the shopping cart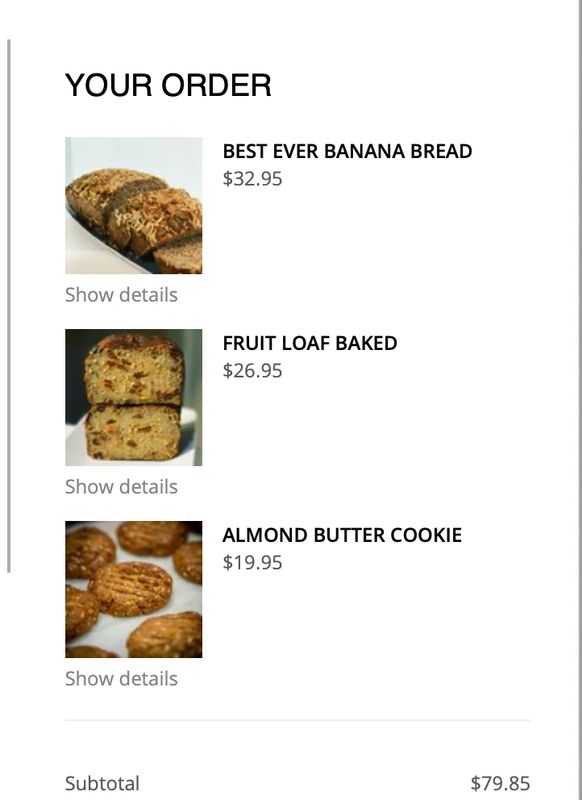 Step 2 Enter your contact details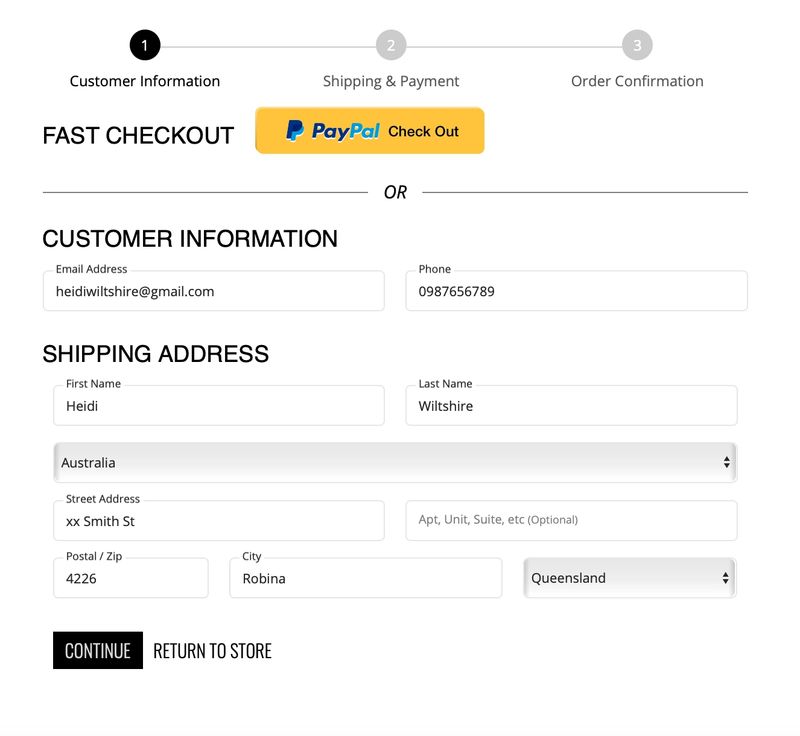 Step 3 enter your personal membership code in the ccoupon code tab. seedsofgold(firstnamelastname) all lower case with no spaces.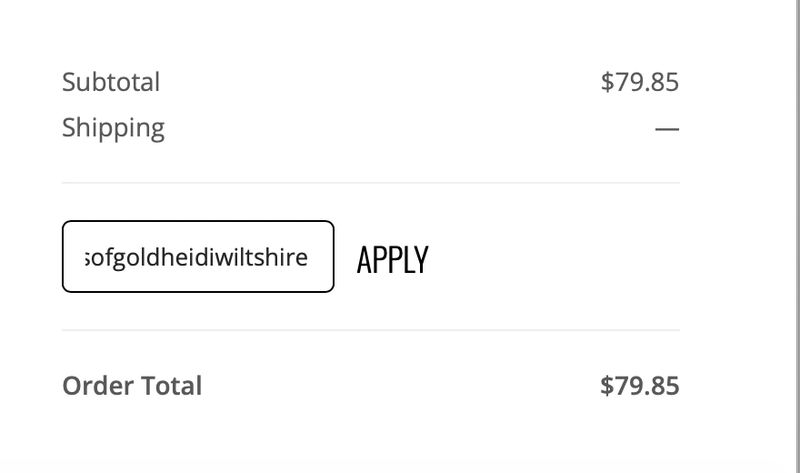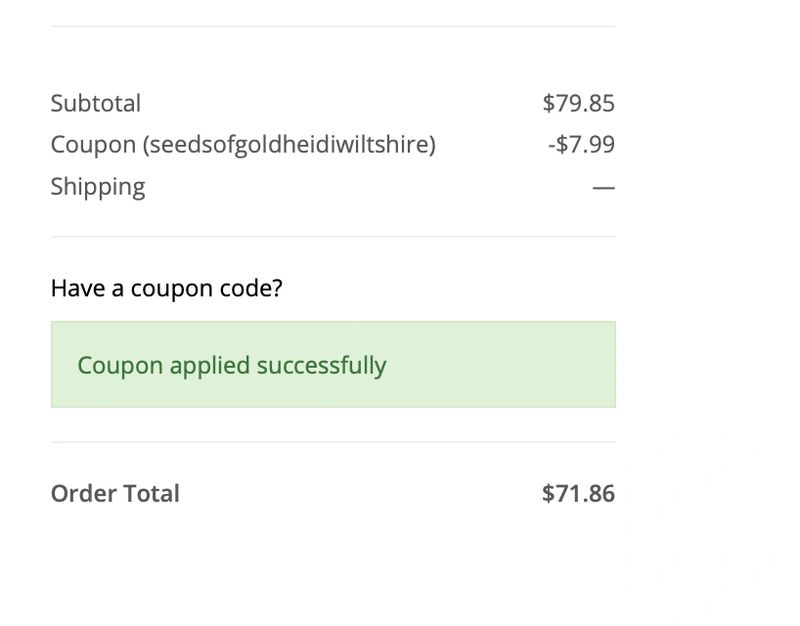 Step 4 Select your delivery or pickup method. 
SeedsOfGold members select 'Practitioner -SeedsOfGold Member Post' for free express post for orders over $50 after discount is applied. 
If you want to pick up instore select the 'pick up instore option'
If you would like local delivery on Tuesday or Friday, please select the appropriate day. Delivery is Free for orders over $50. We deliver from Coolangatta to Coomera.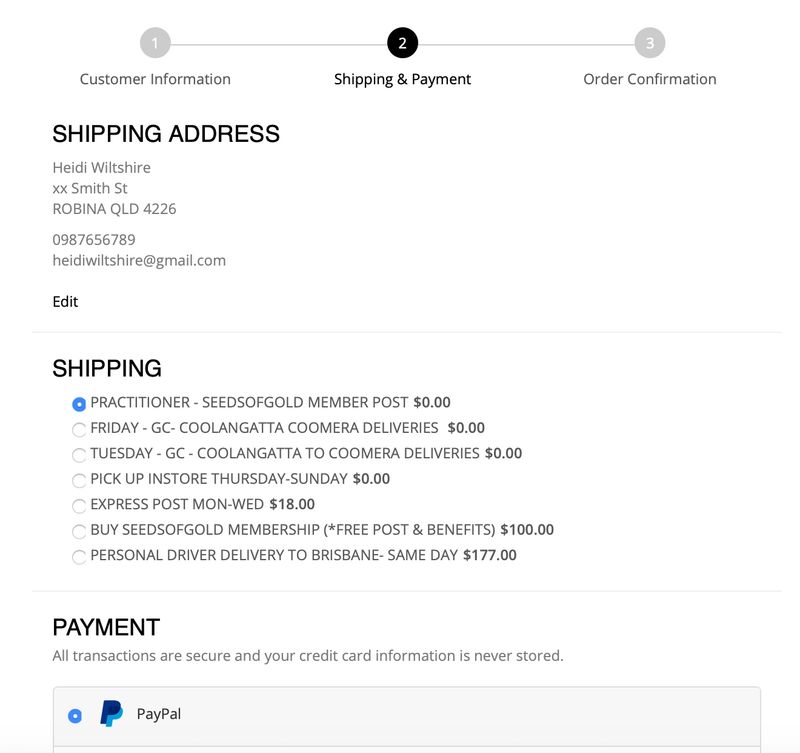 STEP 5 Select your payment method. 
For credit card select the secure 'PayPal' Gateway. ( see above image) 
*You do not need a PayPal account. 
For payment instore or by direct transfer select 'Pay by bank transfer or on collection"
Email your direct transfer payment receipt to hello@seedsoflife.com.au so we know to finalise your order.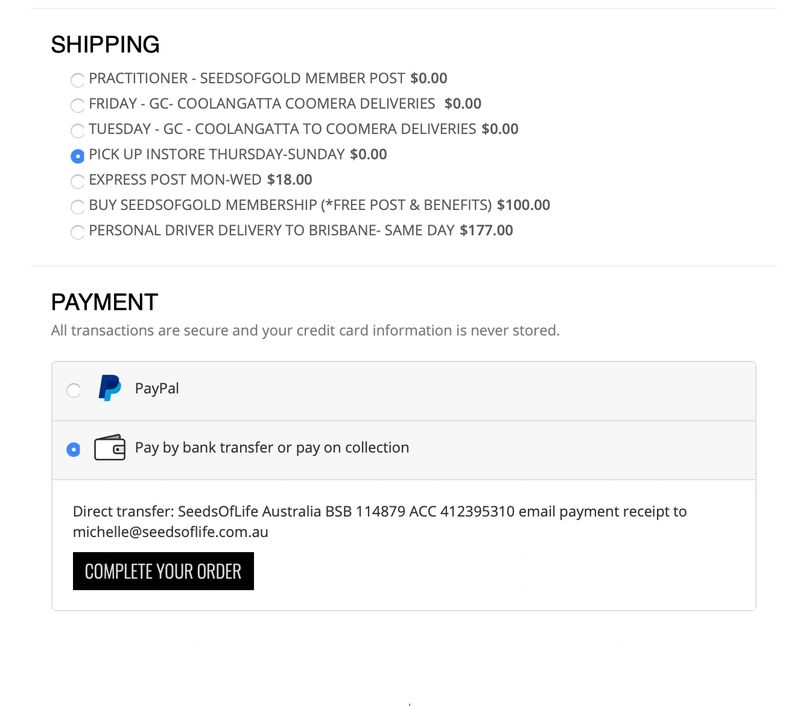 If you prefer to speak to someone about your order or have any enquires, please call Michelle on 0402688682 in Customer Service during business hours to process your order and payment over the phone.