We are raising capital, and we want you to be part of our journey!
With major growth potential at our doorstep, we've decided to undertake an equity crowdfund with Equitise. When you fund projects on Equitise, you also receive a shareholding in the business. It's a great new way to throw your support behind amazing start-ups like us. And the best part, you get to own a piece of SeedsOfLife.
We chose to raise capital from 'the crowd' because we want to build our company with you-our members, fans and followers. We also wanted to give those who have supported us from the beginning, the opportunity to profit from our success!
As a SeedsOfGold Member and loyal customer we want to give you priority access to join us on our journey. In addition to SeedsOfGold membership benefits, investors will also receive exclusive rewards. Simply register your interest below.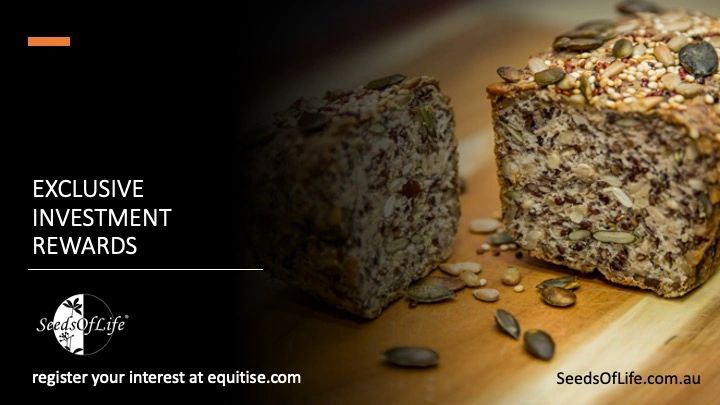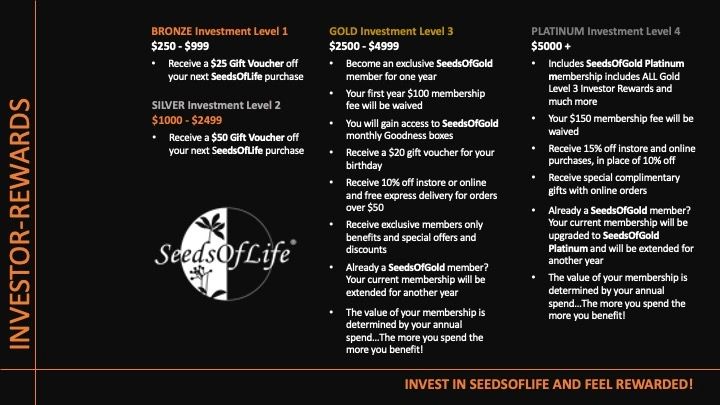 What is equity crowdfunding?
Equity crowdfunding is a highly regulated, new way for everyday people to invest in unlisted companies they feel passionate about.
After a recent change to the law it's now accessible to all Australian permanent residents over the age of 18. It's easy and quick and as a Retail Investor, you can invest a small amount up to $10,000 per year. Sophisticated Investors are not limited in their investment.
For more information on what equity crowdfunding is, click here crowdfunding.
'from little seeds grow mighty trees'
Like any investment, Crowd- Sourced Funding (CSF) is risky. Investors may lose their money and the business may not achieve its objectives. You should consider the CSF offer document and the general CSF RISK WARNING contained in the offer document in deciding whether to apply under the offer