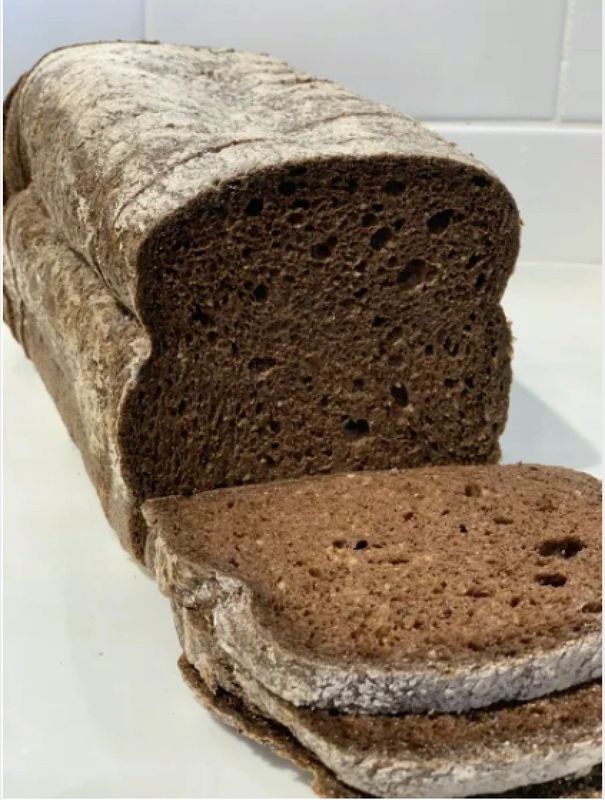 .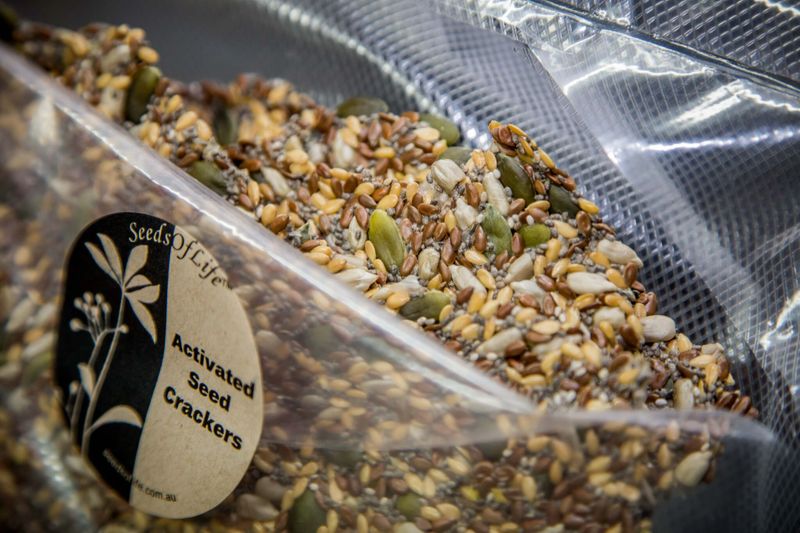 VIEW PREBIOTIC FOODS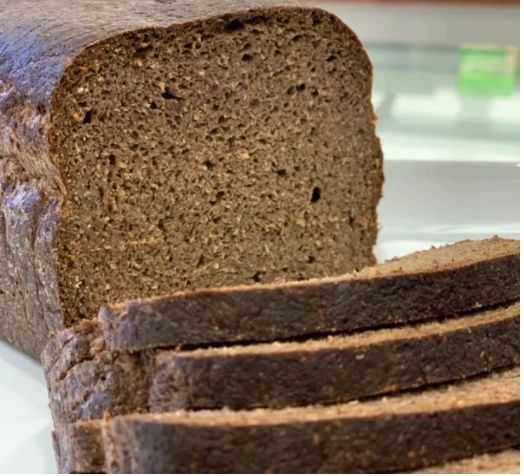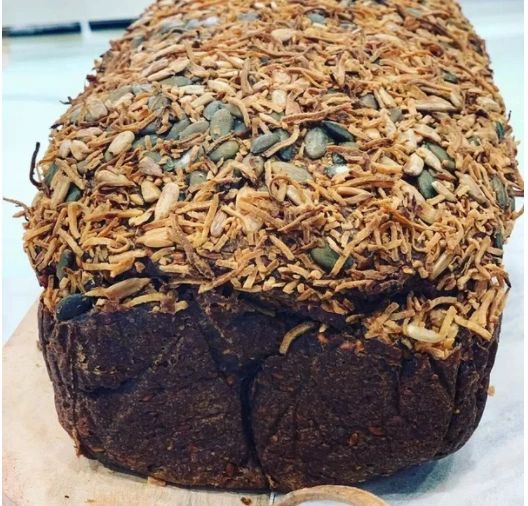 LOW FODMAP

Avoid all grains, fruits and certain vegetables.
Most seeds are low FODMAP. The main FODMAPs present in nuts are GOS and fructans. High FODMAP nuts include cashews and pistachios, while low FODMAP nuts include macadamias, peanuts and pine nuts.
KETO
The ketogenic diet is a very low carb, high fat diet that shares many similarities with the Atkins and low carb diets. It involves drastically reducing carbohydrate intake and replacing it with fat. This reduction in carbs puts your body into a metabolic state called ketosis.
LOW CARB
Low-carbohydrate diets restrict carbohydrate consumption relative to the average diet. Foods high in carbohydrates are limited, and replaced with foods containing a higher percentage of fat and protein, as well as low carbohydrate foods.
PALEO
A paleo diet typically includes lean meats, fish, fruits, vegetables, nuts and seeds — foods that in the past could be obtained by hunting and gathering. A paleo diet limits foods that became common when farming emerged about 10,000 years ago. These foods include dairy products, legumes and grains. 
VEGAN
Vegans are individuals who avoid animal products for ethical, health, or environmental reasons — or a combination of the three. Instead, they eat various plant foods, including fruits, vegetables, whole grains, legumes, nuts, seeds, and products made from these foods.
PLANT-BASED
A plant-based diet is a diet consisting mostly or entirely of foods derived from plants and with few or no animal-source foods 
WHOLEFOODS
Whole foods are plant foods that are unprocessed and unrefined, or processed and refined as little as possible, before being consumed. Examples of whole foods include whole grains, tubers, legumes, fruits, and vegetables.
COELIAC DISEASE
An immune reaction to eating gluten, a protein found in wheat, barley and rye.
Over time, the immune reaction to eating gluten creates inflammation that damages the small intestine's lining, leading to medical complications. It also prevents absorption of some nutrients (malabsorption).
The classic symptom is diarrhoea. Other symptoms include bloating, wind, fatigue, low blood count (anaemia) and osteoporosis. Many people have no symptoms.
The mainstay of treatment is a strict gluten-free diet that can help manage symptoms and promote intestinal healing.
WHAT IS GLUTEN?
Gluten is a family of proteins found in grains, including wheat, rye, spelt, and barley. Of the gluten-containing grains, wheat is by far the most common.
 WHAT IS LOW LECTIN
The lectin-free diet involves either reducing your intake of lectins or eliminating them from your diet. This may be beneficial for some people with food sensitivities. Lectins are present in most plant foods but especially high in: legumes, such as beans, lentils, peas, soybeans, and peanuts.
WHAT IS PREBIOTIC
Prebiotics are compounds in food that induce the growth or activity of beneficial microorganisms such as bacteria and fungi. The most common example is in the gastrointestinal tract, where prebiotics can alter the composition of organisms in the gut microbiome.
RESISTANT STARCH FIBRE
Resistant starch is dietary starch that 'resists' digestion in the small intestine. Whereas most starch we eat is quickly and extensively digested in the upper gut, a fraction survives, passing through to the large bowel.
DIFFERENCE BETWEEN A GRAIN AND A SEED
A grain is the small edible fruit of the plant, usually hard on the outside, harvested from grassy crops. ... A seed is defined as an embryonic plant covered in a 'seed coat'. It is formed from the ripened ovule of plants after fertilisation. The seed contains all the nutrients required to build a new plant!
LOWER CALORIE DEFINITION
low calorie diet one containing fewer calories than needed to maintain weight, e.g., less than 1200 calories per day for an adult.
IMPORTANT
If you have any health issues or concerns about changing your diet, or consuming any SeedsOfLife  products, always seek medical advice from a health care professional first. SeedsOfLife make no claims about the health benefits of any of their products. All of our products are hand made and packaged in an extremely hygienic commercial kitchen with gluten free facilities, as the integrity of our product is highly important to us. Whilst we try to keep nut products separate some products may contain traces of nuts including peanuts and date seeds. Please consume our products at your own risk.
COOKIES

INGREDIENTS

PRICE

MODERATE CARB

LOW CARB & KETO

PREBIOTIC

DIGESTIVE

NUT FREE

OIL FREE

FODMAP

LOW LECTIN

LOWER CALOURIE

ALMOND

BUTTER

Almond butter, dates, coconut, maple syrup, coconut oil, almond meal, quinoa, linseeds, bicarbonate, coconut syrup.

$4.50

YES

 

 

 

 

YES

 

 

PEANUT BUTTER ENERGY 

Peanut butter, dates, coconut, maple syrup, coconut oil, almond meal, quinoa, linseeds, bicarbonate, coconut syrup.

$4.50

YES

 

 

 

 

 

 

 

GINGERNUT

Walnuts, dates, ginger, coconut oil, almond meal, banana flour, quinoa, linseeds, coconut syrup, maple syrup, bicarbonate

$4.50

YES

 

YES

 

 

 

 

 

COCONUT CRANBERRY

 

Coconut, banana flour, coconut oil, quinoa, linseeds, coconut syrup, bicarbonate, cranberries

$4.50

YES

 

YES

YES

 

YES

 

YES

ORANGE & CACAO 

 

Coconut, banana flour, coconut oil, chia, dates, linseeds, coconut syrup, bicarbonate, vanilla bean, cacao, orange.

$4.50

YES

 

YES

YES

 

 

 

 

HAZELNUT LCHF

Hazelnuts, coconut, coconut syrup, coconut oil, almond meal, quinoa, linseeds, bicarbonate.

$4.50

 

YES

 

 

 

YES

 

 

LCHF LEMON & POPPYSEED

 

Coconut flour, almond meal, lemon rind, lemon juice, chia seeds, maca powder, water, coconut oil, vanilla bean, bicarbonate, poppyseeds.

$4.50

 

YES

 

 

 

YES

 

 

MACADAMIA LCHF

Macadamia nuts, macadamia oil, coconut, coconut syrup, coconut oil, almond meal, quinoa, linseeds, bicarbonate.

$4.50

 

YES

 

 

 

YES

 

 

HAZELNUT & CACAO LCHF

Hazelnuts, Cacao, coconut, coconut syrup, coconut oil, almond meal, quinoa, linseeds, bicarbonate.

$4.50

 

YES

 

 

 

YES

 

 

BANANA & CINNAMON

 

Coconut, banana flour, coconut oil, quinoa, banana, linseeds, coconut syrup, bicarbonate, cinnamon.

$4.50

YES

 

YES

YES

 

 

 

YES

CHOC CHIP

 

Coconut, banana flour, coconut oil, quinoa, linseeds, coconut syrup, bicarbonate, choc chips.

$4.50

YES

 

YES

YES

 

YES

 

YES

CACAO & MINT

Almond meal, cacao, chia seeds, coconut syrup, vanilla bean, coconut oil, water, bicarb, mint.

$4.50

 

YES

 

 

 

YES

YES

 

SHORTBREAD

 Almond meal, coconut oil, water, cassava, maple syrup

$4.50

 

YES

 

 

 

YES

YES

 
SAVOURY BREADS

INGREDIENTS

PRICE

MODERATE CARB

LOW CARB & KETO

PREBIOTIC

DIGESTIVE

NUT FREE

OIL

FREE

LOW FODMAP

LOW LECTIN

LOWER CALOURIE

LOW CARB CASSAVA

Linseeds, psyllium, bicarb, lemon juice, almond meal, cassava flour, water.

$29.95

 

YES

 

 

 

 

YES

 

YES

YES

DAILY

Linseeds, psyllium, bicarb, lemon juice, almond meal, banana flour, water.

$32.95

 

YES

YES

 

YES

 

YES

YES

LCHF

Chia seeds, linseeds, sunflower seeds, psyllium, coconut, almonds, coconut oil, water.

$34.95

 

YES

 

 

 

 

 

 

MILLED LCHF

Chia seeds, linseeds, psyllium, coconut, almonds, coconut oil, water.

$36.95

 

YES

 

 

 

 

 

 

SEEDSOFLIFE THOR HIGH PROTEIN

Almonds, chia, sunflower seeds, pepitas, linseeds, psyllium, Brazil nuts, quinoa, coconut, coconut oil, water.

$42.95

 

YES

 

 

 

 

 

 

ORIGINAL SEED & NUT

Almonds, chia, sunflower seeds, pepitas, linseeds, psyllium, coconut, coconut oil, water.

$36.95.

 

YES

 

 

 

 

 

 

KALE & BRAZIL NUT

Milled finer texture bread- Almonds, brazil nuts chia seeds, kale, bicarb, cassava, psyllium, coconut oil.

$49.95

 

YES

 

 

 

 

 

 

ZINGER

Sunflower seeds, linseeds, chia seeds, pepitas, psyllium, beetroot, ginger, turmeric, kale, almond meal, filtered water.

$59.95

 

YES

 

 

YES

 

 

 

BREADOFLIFE

Milled chia seeds, linseeds, psyllium, coconut syrup, banana flour, coconut flour, bicarb lemon juice, water.

$28.95

YES

 

YES

YES

YES

YES

 

 

7-SEED

Poppy seeds, chia seeds, sunflower seeds, pepitas, gold and brown linseeds, psyllium, coconut oil, banana flour, coconut flour, oil, water

$28.95

 

YES

YES

YES

 

YES

 

 

RAINBOW SEED

Sunflower seeds, linseeds, chia seeds, pepitas, psyllium, beetroot, ginger, turmeric, coconut flour, banana flour, coconut oil, water

$36.95

 

YES

YES

YES

 

 

 

 

CRUSTY CASSAVA

Milled chia seeds, linseeds, psyllium, pepitas, cassava flour, banana flour, bicarb lemon juice, water

$28.95

YES

 

YES

YES

YES

YES

 

YES

SUPER SOFT SANDWICH

Milled chia seeds, linseeds, psyllium, pepitas, cassava flour, coconut flour, bicarb lemon juice, water.

$22.95

YES

 

YES

YES

YES

YES

YES

YES

LOW LECTIN

Linseeds, hemp seeds, psyllium, cassava flour, banana flour, coconut flour, bicarb, lemon juice, water.

$32.95

YES

 

YES

YES

YES

YES

YES

YES

BUCKWHEAT 5-SEED

Buckwheat, linseeds, chia seeds, psyllium, pepitas, coconut flour, coconut oil, water.

$26.95

YES

 

 

YES

 

YES

YES

 

TURMERIC

Quinoa, coconut, buckwheat, linseeds, chia, psyllium, coconut oil, water, turmeric.

$29.95.

YES

 

 

YES

YES

YES

 

 

HEMP PROTEIN

Chia seeds, linseeds, psyllium, hemp protein powder, quinoa, buckwheat flour, coconut flour, bicarb lemon juice, coconut oil, water.

$32.95

YES

 

 

YES

 

YES

 

 
SWEET BREADS & CAKES

INGREDIENTS

PRICE

MODERATE CARB

LOW CARB & KETO

PREBIOTIC

DIGESTIVE

NUT FREE

OIL FREE

LOW FODMAP

LOW LECTIN

LOWER CALOURIE

RAISIN TOAST

Buckwheat, linseeds, psyllium, raisins, dates, olive oil, banana, water, bicarb, cinnamon, allspice, maple syrup.

$32.95

YES

 

 

YES

 

 

 

 

FRUIT-LOAF

Buckwheat, linseeds, psyllium, raisins, dates, olive oil, banana, water.

$28.95

YES

 

 

YES

 

 

 

YES

STICKY-DATE PUDDING

Dates, bicarbonate soda, almonds, banana flour, coconut, chia seeds, vanilla, maple syrup, water, coconut oil

$42.95

YES

 

YES

 

 

 

 

 

CACAO MUDCAKE

Almond meal, cacao, chia seeds, coconut syrup, vanilla bean, coconut oil, water, bicarb.

$45.95

 

YES

 

 

 

YES

 

 

CACAO AND WALNUT TORTE

walnuts cacao, cacao butter, coconut milk, maple syrup coconut oil

$84.95

 

YES

 

 

 

 

 

 

CARAMEL MUDCAKE

Almond meal, chia seeds, coconut syrup, vanilla bean, coconut oil, water, bicarb.

$45.95

 

 

YES

 

 

 

YES

 

 

SALTED CARAMEL TORTE

cashews, cacao butter, coconut milk, coconut syrup, Himalayan salt, coconut oil.

$84.95

 

YES

 

 

 

 

 

 

BEST-EVER BANANA

Banana flour, coconut flour, coconut syrup, coconut oil, cinnamon, maple syrup, buckwheat, bicarbonate, banana, pepitas, chia seeds, linseeds, sunflower seeds, coconut, lemon, vanilla bean, coconut milk.

$32.95

 

YES

 

YES

YES

 

 

 

YES

COCOBERRY

Buckwheat, banana flour, cranberries, coconut, cacao, coconut oil, coconut syrup, orange juice, bicarb, chia seeds, water, vanilla bean, coconut milk.

$39.95

 

YES

YES

YES

 

YES

 

 

GINGERBREAD

Dates, bicarbonate soda, banana flour, coconut flour, chia, water, coconut oil, ginger 1 kilo loaf

$34.95

 

YES

 

 

YES

 

 

 

 

CARROT CAKE

Banana flour, coconut flour, coconut syrup, coconut oil, cinnamon, raisins, maple syrup, buckwheat, bicarbonate, carrots, walnuts, chia seeds, linseeds, lemon juice, vanilla bean, coconut milk.

$39.95

YES

 

YES

 

 

YES

 

YES

PUMPKIN & HEMP PROTEIN

Pumpkin, cacao, hemp protein powder, buckwheat, bicarbonate soda, chia seeds, water, coconut oil, coconut sugar. Ganache Cacao butter, Cacao, maple syrup, coconut cream.

$39.95

YES

 

 

 

 

YES

 

 

BANANA QUINOA & SWEET POTATO FROSTING DONUTS

Quinoa, Bananas, chia seeds, coconut sugar, maple syrup, coconut, coconut cream, sweet potato, coconut butter, bicarb filtered water.

$7.95

YES

 

 

 

 

 

 

 

LCHF CHOCOLATE DONUTS

Almond meal, chia seeds, vanilla bean, coconut cream, water, bicarb. cacao butter, cacao, maple syrup, almond flakes, rose tea leaves 

$7.95

 

YES

 

 

YES

YES

 

 

LCHF CINNAMON DONUTS

Almond meal, chia seeds, vanilla bean, coconut cream, water, bicarb, coconut sugar, cinnamon.

$6.95

 

YES

 

 

YES

YES