We are an organic plant based wholefoods bakery located at The Kitchens, Robina Town Centre at Robina, Gold Coast. 
All of our products are plant based, grain and gluten free. Our ingredients are sourced predominately from Australia and are of the finest quality and integrity available. 
Our journey began in this amazing lifestyle in 2012 when Heidi was diagnosed with many autoimmune diseases and food intolerances. 
Heidi began baking breads with ingredients to meet her nutritional deficiencies and was soon on a pathway to good health management. 
We held our first Farmers Market stall at Marina Mirage and sold over 100 loaves in the first 3 hours.....and we haven't stopped baking since. 
We opened our first retail store in 2018 at Robina and renovated in May 2019. 
To date we have now baked over 50,000 loaves and over 150,000 cookies all made by hand in our bakery at Robina. 
If you would like to know more about Heidi's journey to great health please join our autoimmune group on Facebook. 
or attend one of our monthly ORGANIC LIVING WORKSHOP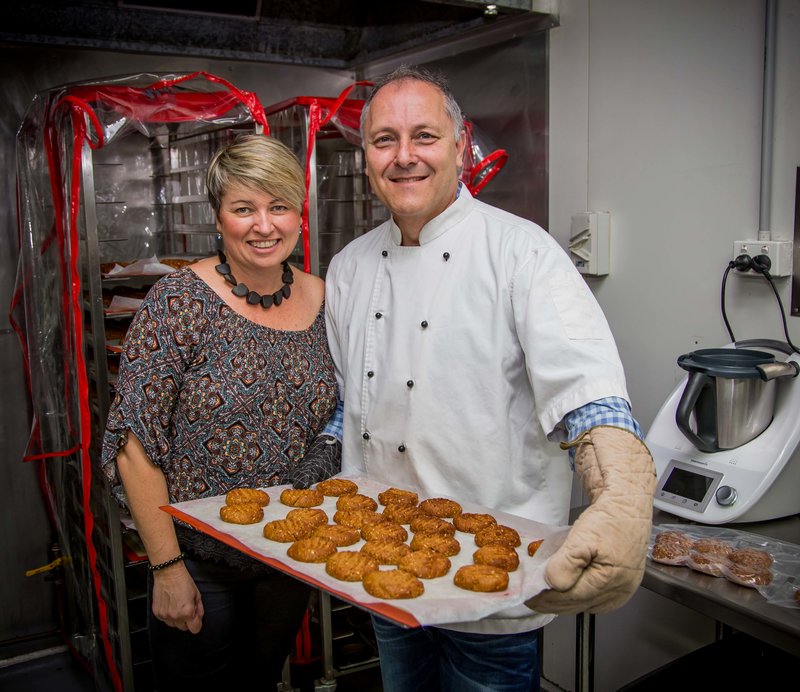 SeedsOfLife Customer Service  0406558450 or email hello@seedsoflife.com.au
SeedsOfLife General Manager Pete Wiltshire email pete@seedsoflife.com.au

Shop 4241 The Kitchens Robina Town Centre Robina 4226 (next to Betty's Burgers
Allied Health Practitioners please complete the contact form or email us at info@seedsoflife.com.au
DISCLAIMER
IMPORTANT: If you have any health issues or concerns about changing your diet, always seek medical advice from a health care professional.
By opening the seal of any SeedsOfLife product; the consumer accepts sole responsibility for the use and consumption of that product.
SeedsOfLife Australia makes no claims about the health benefits of any of our products.
·      At SeedsOfLife™ We value healthy nutrition for all of our Customers; so we guarantee the high-quality and integrity of our Australian made and sourced Products.
·      At SeedsOfLife™ We stand by our promise to guarantee the high quality of all seed and nut products, in writing.
·      SeedsOfLife™ is 100% Australian owned and operated and is passionately committed to designing and delivering only the highest quality seed and nut products at all times.
·      SeedsOfLife™ Guarantees our Products meet the highest quality standards for the life of all products used in all pre-made, breads, loaves, cookies, cakes and premixes.
·    If you have any issues about the quality of any SeedsOfLife™ product; please email full details along with your contact number to pete@SeedsOfLife.com.au; we will be happy to resolve your concerns.
Neither SeedsOfLife Australia nor any of it's employees or representatives are qualified health advisors or health practitioners and do not provide any health or health related advice of any type at all. Our strict policy is that we always recommend that any and-all health related advice be sought from a registered health or medical practitioner.